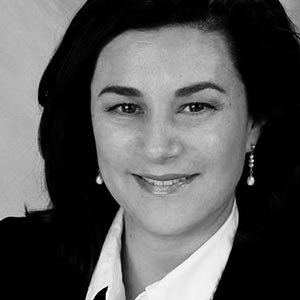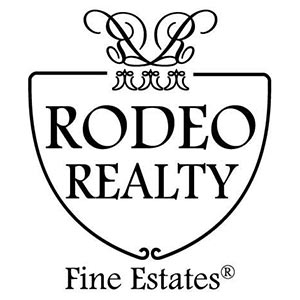 Top Seller Tips to Sell Your
Home for Top Dollar
Westland sells the Westside
Tips from a Pro
By Adriane Westland
Since property values on the Westside of Los Angeles have skyrocketed in the past seven years, selling your home may be one of the most important financial decision that you will ever make. When you decide to put your home on the market, the following tips can help you obtain top dollar.
1) Curb Appeal is Key! Many Buyers and even real estate agents will drive by a property and judge it by its exterior. Unless you are selling the property as a tear-down for land value, investing in the homes exterior is very important. If you are selling a house, paint the exterior if necessary. Also, spruce up the landscaping. You can plant a few flowers, trim trees, take out unattractive plantings or re-sod the grass. Landscaping is relatively inexpensive and can give a property a newer, more modern look quickly. If you live in a condominium complex, you can also add appeal by putting colorful potted plants on your patio or balcony and sometimes even on you front porch. Make sure the lobby, garage and common areas are neat and clean. Buyers will also evaluate your unit by the condition of the complex.
2) Make it look like a Model Home. Homes that are nicely decorated and stylishly furnished will sell faster. With Westside homes priced in the millions, Sellers in-the-know have their homes "staged for sale" to yield top dollar. Staging companies offer a range of services from re-arranging your furniture, to totally decorating a property with designer furniture and accessories, down to the robes, slippers and scented candles. Staging prices range from a few hundred dollars to over $50,000 depending on the services provided and the time frame needed. If you want to try to stage you home yourself, start by taking out all of the clutter. Rooms should appear open and airy with minimal furniture and stylish accessories. Properly staging a vacant home demonstrates its floor plan can be "lived in." Even an awkward floor plan can made attractive with the right furnishings.
3) Remove the Clutter. This is an important, yet time-consuming step. Almost everybody has clutter. It can include momentous from trips, collections of items, stacks of papers, extra toys, kitchen countertop appliances and excess furniture. Clutter distracts Buyers and may even make the house look smaller. For the sales period, try to remove all of the "clutter" items that you can live without. Remember, once you move to your new home, you can put them all out again. Below are some examples:
Kitchen: Try to remove everything on the countertops, even the small appliances, and place them in a cabinet or storage area. Start using up stored food (since you will be moving soon). Make sure the area beneath the sink is accessible for the Buyer's inspection.
Bedrooms: Remove all excessive furniture and accessories and give the room a sense of openness. Remove all items from the tops of dressers and nightstands, except for a few stylish accessories.
Closets: Try and store any extra clothes, shoes, toys, linens, etc. that you are not using. This will reduce the look of crammed closets.
Bathrooms: Keep toothbrushes, cosmetics, colognes and other toiletries off the countertops and place in drawers or cabinets. Try to remove most shampoos and conditioners from the shower and tub areas as well.
4) Flooring Counts. Many home buyers today prefer hard surface flooring instead of carpet. Hardwood floors are extremely popular, especially in the public rooms. However, if new wood floors are not in the budget, (or not allowed in certain condo complexes) perhaps cleaning or replacing the carpet would make a world of difference. Look around your home objectively and decide if your flooring needs a boost.
5) Cleanliness Matters. Buyers want to imagine themselves living in your home. Therefore have your home squeaky clean at all times! If you can't clean it yourself hire someone or even a crew for an initial, thorough cleaning. After that, make sure the beds are always made, the kitchen and baths are clean and any pet odors are eliminated.
6) Let there be Light. Open up the curtains and draperies for prospective Buyers so they may seen how light and bright the room can be. Show-off a spectacular view by removing any large pieces of furniture or heavy curtains that may be obstructing it. Also, have the windows cleaned! It really makes a difference. Not only will your home look brighter, it will enhance the view as well as signal to the Buyer that you take pride in your home's condition.
7) Have a Walk through. Before you put your home on the market, have your Realtor walk through each and every room with you and take notes. She should suggest any items that should be stored or moved for the showing process.
8) Full Disclosure. As a Seller you are obligated to disclose all know defects regarding your property to the Buyer. Reveal these items to your Realtor in advance so that she/he can address them to the Buyer in a timely manner.
9) Qualify the Buyer. In today's fast-moving real estate market, a Seller needs to know if the Buyer is qualified to purchase their home, BEFORE THEY OPEN ESCROW. When an offer is presented, the Buyer's agent should present a Pre-Qualification Letter from a Lender and a copy of a deposit check with their offer. Your Realtor should verify this information before you accept their offer.
10) Have an Exit Plan. Because many homes in the West Los Angeles area are selling quickly, you should have an idea of where you are going to move to when the escrow closes. If you need the sales proceeds of this property to buy another home or to move elsewhere, you may consider asking for a short term "leaseback" in your negotiations. A leaseback is when the Seller remains in possession of the property after the close of escrow. Your realtor can prepare the lease back for you.
Also see our FREE report: Biggest Seller Mistakes
---
---