Port Authority Heliport
The Port of Authority building rises 120 feet on four tapered columns. Its roof is used as a heliport, has a landing pad 150 x 200 feet and offers sightseeing flights. Just below it is a the Top of the Fair Restaurant.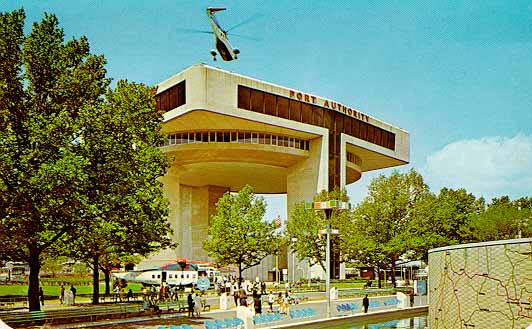 A helicopter lands on the roof of the Port Authority Building.



Set below the heliport in a separate building is a film and exhibit that tells the story of transportation in the New York / New Jersey Port District. A twelve minute movie, presented on a screen 195 feet in circumference, shows the mighty transit projects that enable millions of commuters to get around the city. There is also an operating model of the subway running under the Hudson River between New York and New Jersey.