Belgium Village
The Belgium Village was a meticulous copy of a walled Flemish village from the year 1800. More than 100 houses, a 15th Century church (a replica of the Church of St. Nicholas), a City Hall with a 1500 seat rathskeller beneath it, a canal and an arched stone bridge occupied nearly four acres. The buildings were built of grey stone, the roofs tiled and the streets paved with cobble stones. The authentic looking villagers wore 18th century costumes and participated in folk dancing. Visitors could ride an 1898 carousel, eat at restaurants serving Belgium Waffles and other cuisine, or shop for handicrafts in shops that lined the crooked streets. Gille Dancers, gaudily dressed clowns who wore wooden shoes, ostrich-feather headdresses and bells, danced through the streets four times daily.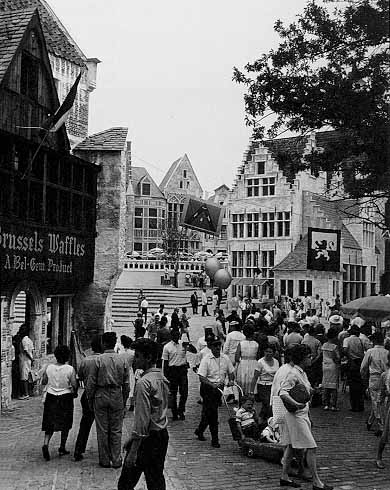 Shops lined the Belgium Village's cobble stone streets.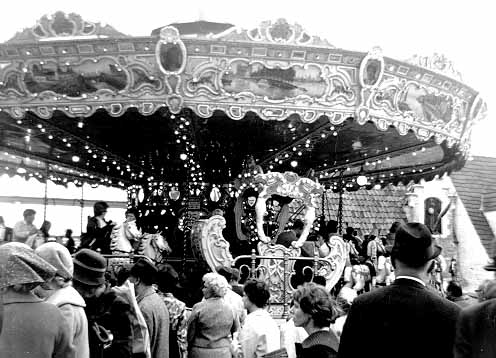 Visitors could ride an ornate 1898 carousel.



The Belgium Village, which was a privately sponsored pavilion, also showed facets of Belgium as it existed in 1964. Exhibits featured modern inventions, industrial exhibits and relics from World War II. The war relics were from the Battle of the Bulge.

The Belgium Village was not part of the fair's entrance price. Admission was $1.25 for adults; 60 cents for children. There was an additional charge for riding the carousel and visiting the church, the City Hall and the museum.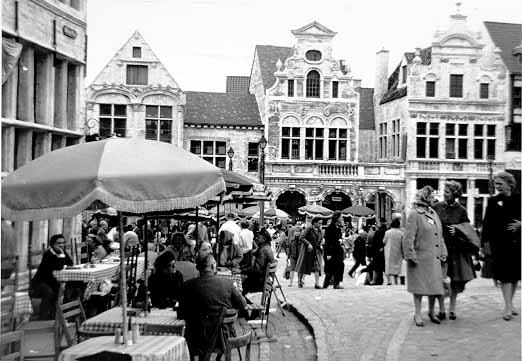 The town square in the Belgium Village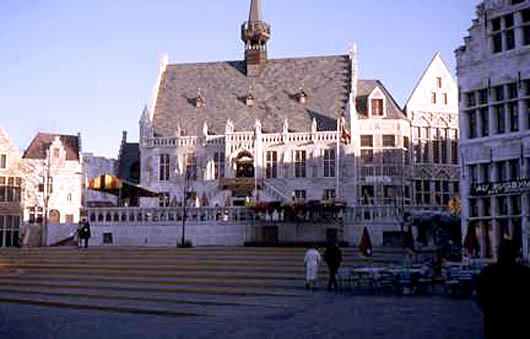 View of the Belgium Village.