Ride's Center
The Rides Center contained some of the greatest collection of modern amusement park rides. Ride capacity was 19,000 passengers per hour and the cost was 35 cents adult; 25 cents children. Rides included Airborne, Bobsled, Calypso, Flying Coaster, Go-Kart, Skooter, Giant Wheel, The Monster, Trablant and Voyage to the Moon.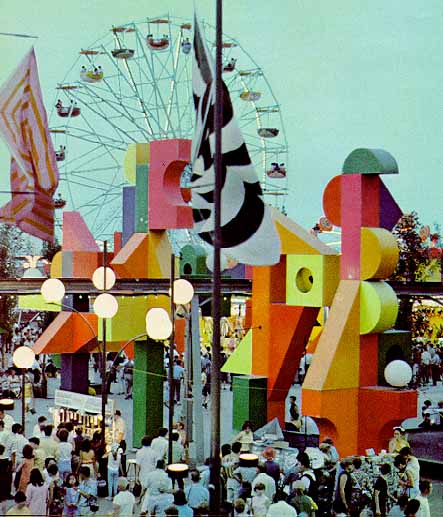 Among the attractions at the Rides Center was a giant Ferris Wheel.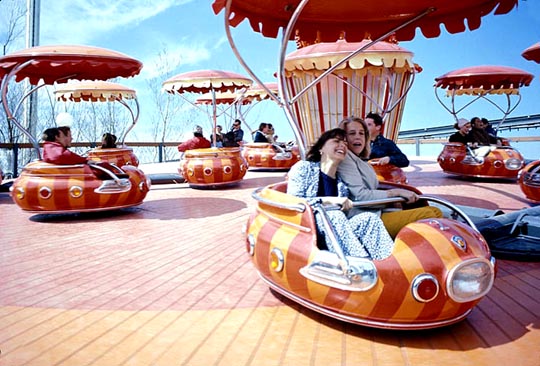 One of the Ride Center's many rides.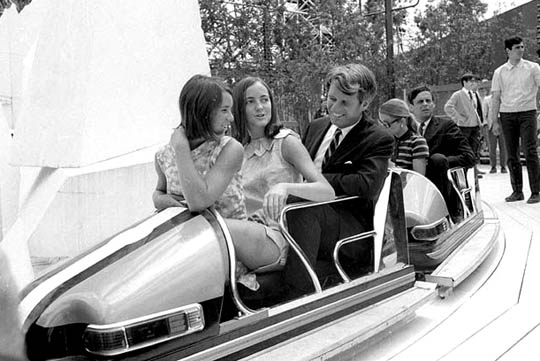 New York Senator Robert Kennedy and children on one of the rides.