Israel Pavilion
The Israel Pavilion told the dramatic story of the dynamic rebirth of their nation after 2000 years of adversity and lack of sovereignty. Its two level building was of a novel design, with cubist walls and a geometrically patterned roof, surrounded by a landscaped Biblical garden.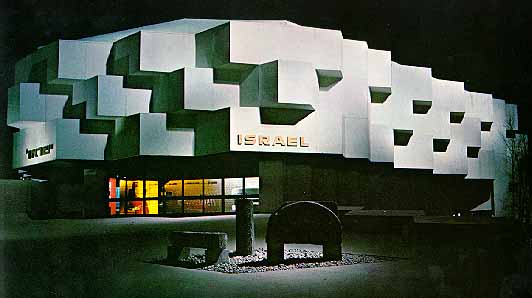 The Israel Pavilion consisted of cubist walls and a geometrically patterned roof.



The entrance hall introduced visitors to ancient Israel. A complete Dead Sea Scroll dominated the exhibit of archeological treasures. An impressive ramp lead from the entrance hall to the upper level, then down to the lower floor displays. Its lofty central hall was devoted to the challenges and achievements of modern Israel. Examples of Israeli products and arts and crafts were also displayed.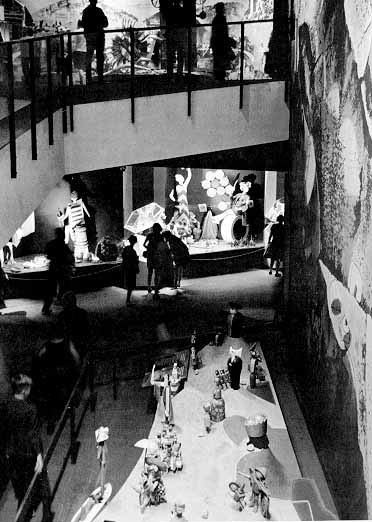 Architectural treasures from ancient Israel and modern arts and crafts were displayed.
These pinwheel flower sculptures represent Israel's success in producing food in the desert with little water.
Photo by Bill Dutfield.

The building also contained a 250 seat auditorium which showed film and Israel folk song and dance. There was also a restaurant that served kosher light meals.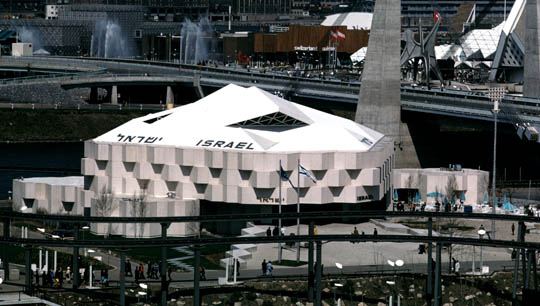 Elevated view of the Israel Pavilion.
Photo by Bill Dutfield.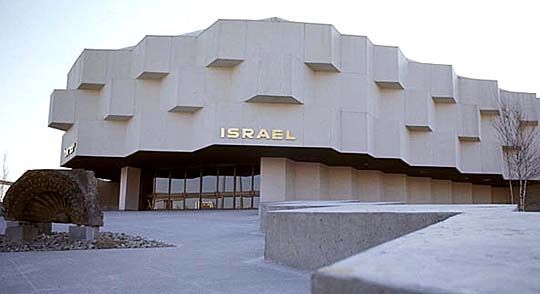 The extrance to the Israel Pavilion.





Copyright © Jeffrey Stanton 1997 & 2004
All Rights Reserved