Automobile Stadium
The stadium was a contribution to Expo of five leading car manufacturers' Canadian divisions; American Motors, Chrysler, Ford Motor, General Motors and Volvo. It precast construction form covered an area of 366,100 square feet.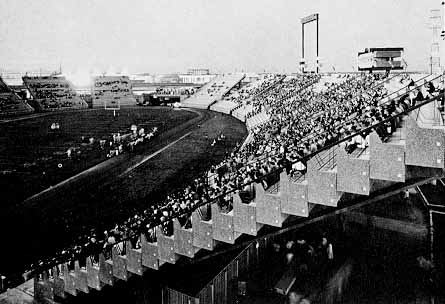 The Automobile Stadium was the venue for special events.



The spectaculars that showed during Expo were: Ringling Brothers, Barnum and Bailey Circus - May 16-21 and 23-28; Canadian Armed Force Tatoo - June 20-22 and June 25-July 5; Flying Colors July 11-30; La Gendarmerie Francaise August 21, 27 & 29, September 4, 6 and 9; World Horse Spectacular September 17 to October 1; Great Western Rodeo Octover 6-15.