Austria Pavilion
The Austria pavilion had a geometrical motif with its walls designed of crystal form to suggest mountains, precious stones, romantic countryside, scientific precision and achievment in the arts - in short the qualities that Austrians feel make their country uniquely Austrian.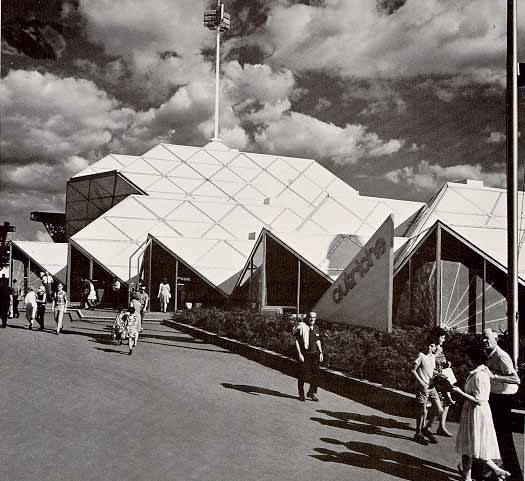 Austria's pavilion had a geometrical motif.



The exhibits on its ground floor showed what the Austrians have accomplished in the fields of music, literature, science, scientific research, industry and handicrafts. Multilingual guides answered visitor questions on all aspects of Austrian life.

The upper level, reached by escalator, featured Austrovision, a form of mechanical theater using ultra-modern methods. The presentation gave the visitor an accurate picture of Austrian life, past and present.

The pavilions world-famous Wienerwald restaurant served authentic Viennese dishes which were served by gaily costumed waitresses.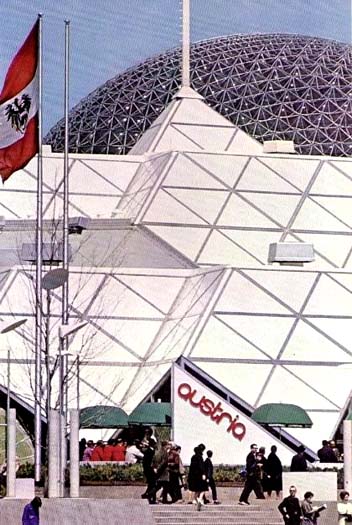 Austria pavilion.