Australia Pavilion
Australia's pavilion, set on steel and concrete pillars and featuring sloping walls of glass and aluminum, was set in an garden of Australian trees, shrubs, flowers and a mob of kangaroos. Inside, at its entrance, were four large murals that depicted the country's role in the Man and his World story.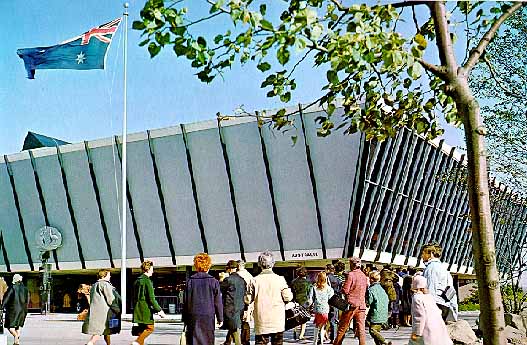 Australia's sleek looking pavilion.



Visitors to the pavilion proceeded by a spiral ramp to the main hall exhibits on Australian achievement and prospect. Large transparencies facing the ramp showed typical Australians at work and at play. There were also working models of a large radio-telescope revolving beneath a panoramic Southern sky, and one the giant Snowy Mountains hydro-electric and irrigation project.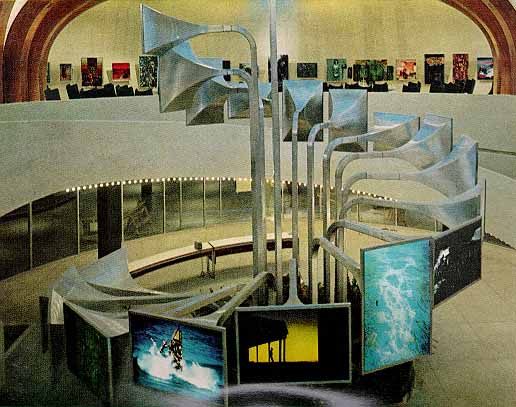 A spiral staircase to the art gallery upstairs, led past large transparencies of Australians at work and play.



Upstairs was a display of contemporary art and Aborigine bark painting.