Aerial Photographs of Isle Notre Dame
The island of Notre Dame was the largest of Expo 67's venues. More than half of the pavilions
were located there. The photos below show many aerials of the pavilions from various angles.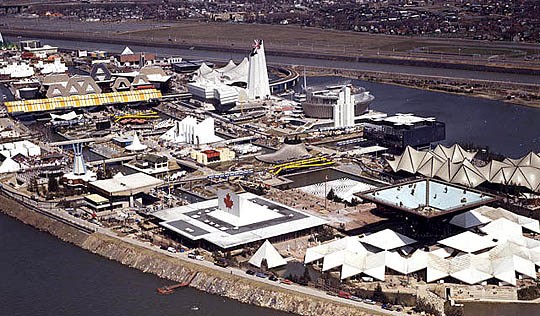 Most of Canad's provincial pavilions were located at the west end of the island.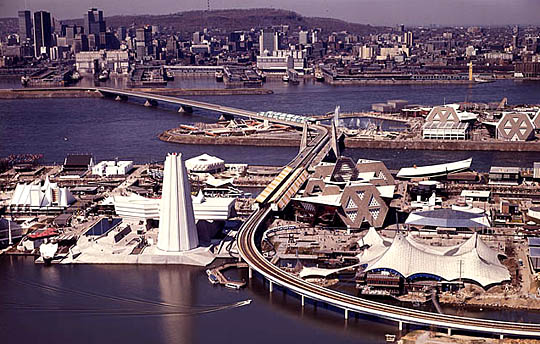 The prominent buildings in the foreground are Great Britain (tower), Germany (tent), and Man the Producer (buildings adjacent to the train tracks.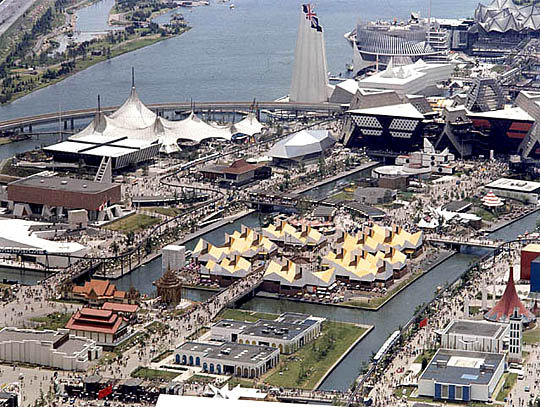 Many of the island's foreign pavilions were located in this photos. The African Village is the group of small buildings with the yellow roofs.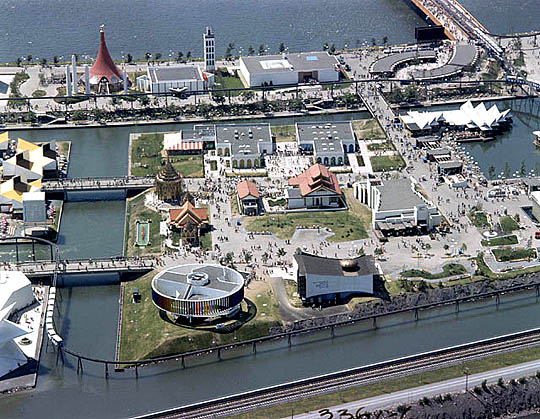 This view shows a mix of industrial and foreign pavilions located mid-island.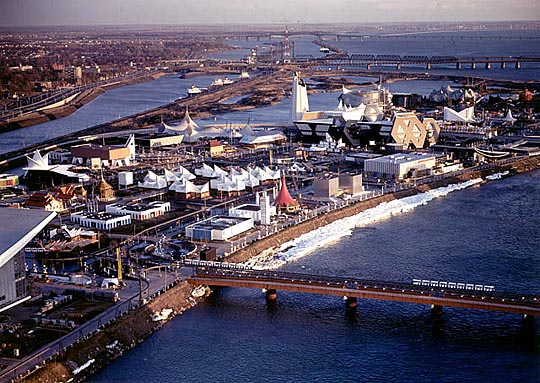 View looking east. A portion of the USSR pavilion is on the left.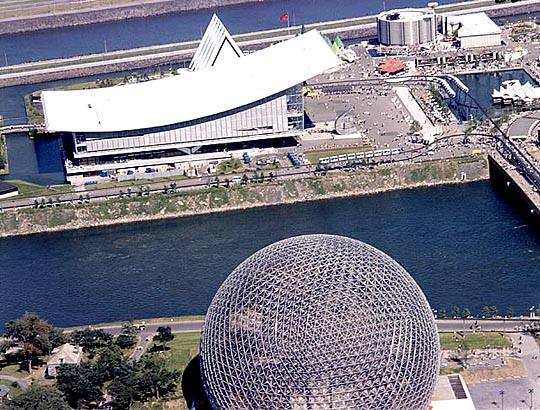 The two super powers, the USSR and United States (dome) faced off on adjacent islands.



Copyright © Jeffrey Stanton 2004
All Rights Reserved